ROBESON COUNTY COMMUNICATIONS CENTER E-911
Mission Statement
The Robeson County E-911 Communications Center is dedicated to serving the citizens of Robeson County, as well as those visiting our county. It is our goal to provide all who call upon us with the fastest and most efficient service available from law enforcement, emergency medical services, and fire, as well as ensuring the safety of all that provide this service. We will constantly seek ways to improve the quality of service that we provide for our county, first by acknowledging that the safety of our citizens and their property is our number one priority.

About Our Center

The Robeson County E-911 Communications Center is manned 24 hours a day, 7 days a week, 365 days a year with 5 telecommunicators working per shift, including one shift supervisor. We serve as a lifeline to the citizens of Robeson County and local public safety agencies through our emergency communications center.
​
We dispatch calls for law enforcement agencies including the Robeson County Sheriff's Office, Parkton Police Department, Red Springs Police Department, Fairmont police department, and Rowland Police Department.
​
We also dispatch calls for Robeson County EMS and eight rescue squads throughout the county as well as 28 fire departments. Along with these roles, we handle after hours calls for Robeson County Animal Control, Robeson County Water Department, Robeson County Department of Social Services, and the Department of Transportation (DOT).
​
The telecommunicators of our center are all nationally certified through the National Academy of Emergency Dispatch in Emergency Medical Dispatch (EMD) and Emergency Fire Dispatch (EFD). These programs are in place to provide our citizens a better quality of care through obtaining pertinent information for emergency responders. Along with EMD and EFD, our telecommunicators are also certified emergency telecommunicators, nationally certified through FEMA in NIMS (National Incident Management System), and through the State Bureau of Investigation as DCI (Division of Criminal Information) operators.
Contact Information
​
Director Communications -Chad Deese
Office Phone: (910) 671-3160
Fax: (910) 737-4069
Email: cdeese@robesoncoso.org
Robeson County E-911 Communications Center
​
Physical Address
38 Legend Dr.
Lumberton, NC 28358

Emergency Phone #: 9-1-1
Non-Emergency Phone #: (910) 671-3170
Fax: (910) 608-2275
Robeson County E-911 Frequently Asked Questions
What does it cost?
---
There is no cost to become a (Creator Free) site member. Enjoy all the free stuff we have and when your ready choose your service and go! We Have 3 paid servics
Music Ditribution
Video Distribution
Film Distribution
---
How can you do that?
---
Our partnerships give you the power to distribute your music, videos and films to places like Beatport, Netflix, Amazon Video on Demand, MTV, Vevo, YoutubeRed and many more major outlets. See our list of digatial partners, for Music or Video/Film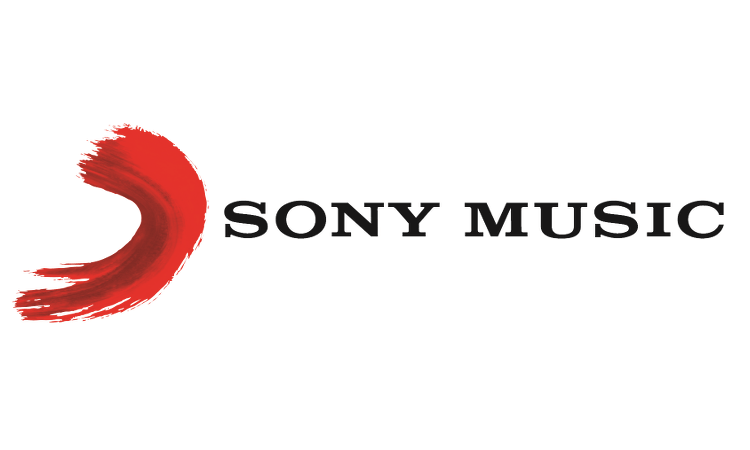 ---
I've never heard of you, why not?
---
As an independent music publisher Sonicology Publishing provides a personalised music publishing service to a talented and diverse roster of producers, composers and songwriters.
We are a company with new ideas in digital distribution and publishing and we're growing, grow with us.
We have the most comprehensive GENERAL PARTNERS TERRITORIES list of any Independent Label / Publishers in the world.
With new territories in China, Africa, and India.
---
Do you do iTunes or Amazon pre-sales?
---
Yes we can provide both: iTunes & Amazon Pre-sales. Click here to find out more about pre selling your works.
---
Will you promote my music?
---
Yes: Every release is packaged with maximum reach in mind. Promotions happen at different budget levels for each release. Keep in mind Fan want to here from you.... Let's promo together.
---
What is Recurring Promotion About?
---
When we release compilation mixes with various artist that means you get another bite at the distribution apple alongside fresher releases or more established artist.
---
Creator Hub free vs Creator Pro
---
With Creator Hub free & Creator Pro: We don't charge any up-front fees for artists we are representing with a Creator Hub free or a Creator Pro Account. We make a standard publishing agreement and only collect when you collect. Request more information
---
I can put my own video on Youtube. Why do I need you?
---
That's right you can put you own video on youtube and some other video up loaders sites and somtimes so do we. But....
...Great videos can also be distributed to other more (Commercial Outlet's like Netflix hulu, YoutubeRED, Vevo and many many more).
If you make Great music videos or have a captivating Theatrical indie film or Documentry let's think big.
---
Does Sonicology have a moble website
---
Yes, we have a rich, full-featured mobile-optimized version of our website optimized for all modern mobile phones, devices and browsers. Mobile users will see the new mobile site automatically when viewing our website.
---
How will I know what I'm earning? What reports do you provide
---
We genarate quatrely reports compiled from several sources ie: Plays Charting Revenue earned Learn more
---
---